Landscape & Storwater Best Practices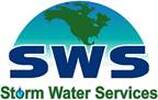 Information from Our Speakers:
Dennis Collins of SWS
P.O. Box 1662
Redmond, Oregon 97756
Phone: 541-548-4049
Fax: 541-628-7170
www.stormwateroregon.com
​Your HOA Stormwater Management Plan Requirements
Pre-treatment of stormwater before discharge to underground injection systems
Spill prevention and control
Cleaning of catch basins and UIC's
Monitoring and performance evaluation
Public awareness
WHAT YOU SHOULD DO IN CASE OF A SPILL
Find Spill Kit
Put on gloves
Put on goggles
Remove absorbent socks
Place socks around spill
Call the owner, 911 &Storm Water Services at541-548-4049
If over 42 gallons contact DEQ 541-388-6146
Dispose of socks in
Garbage bag provided
in spill kit.
---
---
​Michael Buettner of City of Bend Utility Dept.

Mike Buettner

City of Bend – Water Conservation Program Manager

mbuettner@bendoregon.gov

Knowing what we know…

"

Curb the Flow"

•Working w/ local contractors

•Educating our customers

•Providing resources

•Remove challenges

Remember - Its All Connected!

Sprinkler Inspection Program

Goal: Help customers manage water

•Free to Bend utility customers

•Takes about 1 hour

•Contractors always welcome

•Customized inspection report

•Follow up questions & support

​

---
---


​Angie Snell

​Landscape Designer & Construction Professional

​North of South Landscapes Inc.

541.749.8208
​www.northofsouthlandscapes.com

Archive documents/plans and refer to them on landscape renovations to ensure stormwater storage is maintained.
Consider landscape designer pre approval
Make community design guidelines easily accessible
Who reviews the landscape plans? What is their experience with Central Oregon landscapes?
Is the plant list mandatory or suggestions?
Update plant lists every 5 years. Remove poor performing plants & add those that do best.
What is a native plant? A definition should be developed or adopted for each community.
Encourage native landscapes to save water and time. Big lawns = big water bills and many hours of maintenance.
Community themes can be convey with street trees choices.
Lawn between curb and sidewalk strongly discouraged. Difficult to irrigate.
Consider lawn alternatives: eco-lawn, groundcovers, low maintenance grass varieties.
Clear vision areas at all corners.

Here are couple links to the resources I had with me:

https://catalog.extension.oregonstate.edu/em9136http://www.bendwaterwiselandscape.com/

Native Plant Landscaping: A Primer for Central Oregon is available for purchase from Wintercreek Restoration & Nursery.

---

---
Consider:
​Who reviews the landscape plans (plants, irrigation, low voltage lighting)?

If there's not already a landscape professional on the DRC, considering adding one or consulting with one.

​Lawn – use it or lose it! Many communities have wonderful parks and open spaces for games and play.

Consider lawn alternatives: groundcovers, eco-lawn, low frequency mow mixes.